The Oneonta Taekwon-Do Dojang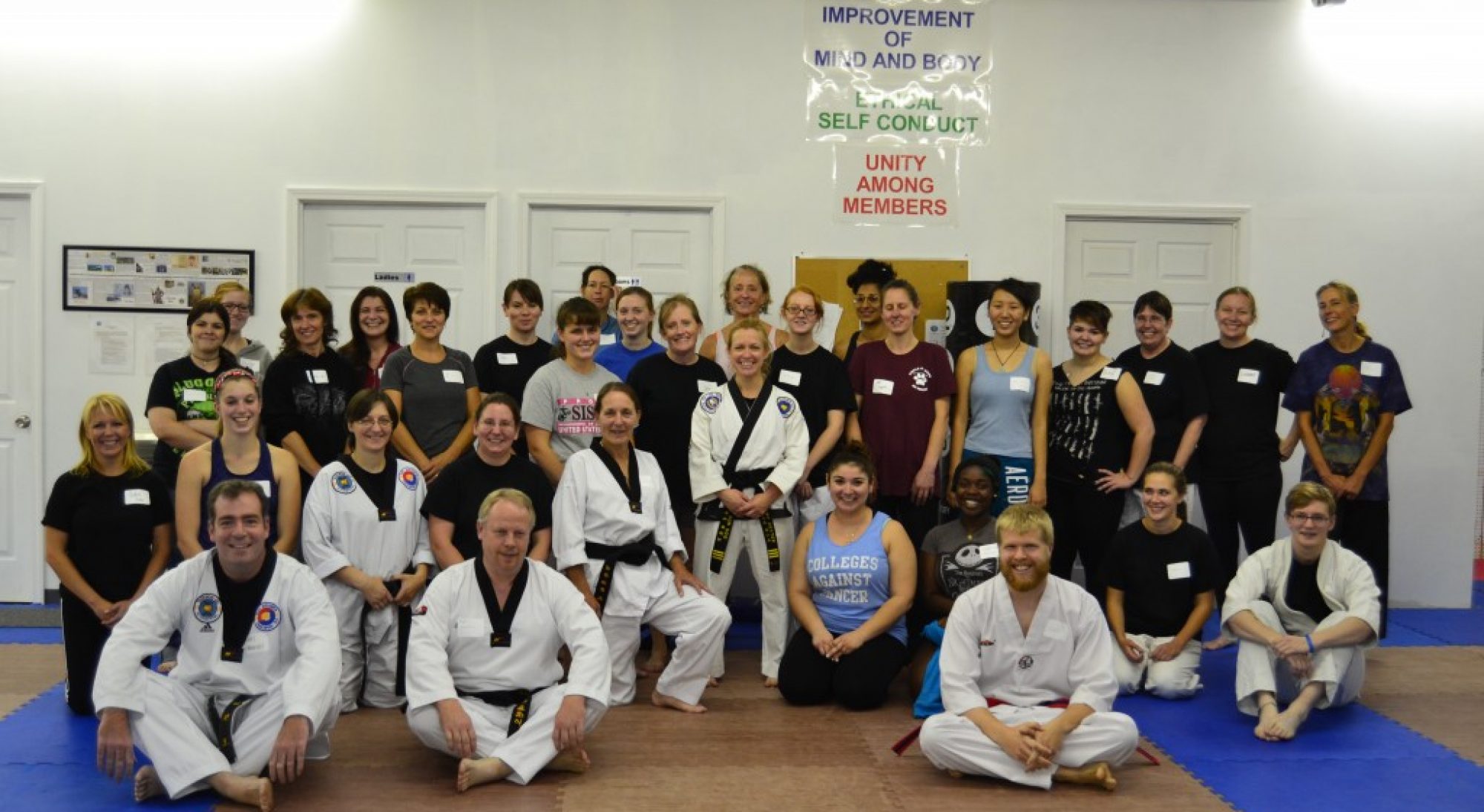 Oneonta Taekwon-Do teaches practical self-defense using a curriculum prescribed by Taekwon-Do International.  All classes are designed to give you a great workout for the mind, body, and spirit!  When you train at OTKD, your body will improve in strength, flexibility, agility, and balance.  You will become more aware of how your body moves and acquire better coordination.
As a martial artist, you join countless people before you who train in a discipline which develops skills in a progressive manner.  Each belt or rank promotion carries with it progression in skills and mental awareness.
Oneonta Taekwon-Do classes follow a simple structured format which allows time for:
Warmup and Stretching
Basic kicking, punching, and blocking technique practice
Striking on pads, heavy bags, and wavemasters
Pattern practice
Partner drills
Sparring drills
Self-defense / Grappling drills
Punching / Striking
Dodging and countering
Students are permitted to spar at the Green Belt level at which point protective gear is recommended.
As you train in Taekwon-Do, you will experience improvement in your life outside of the school.  The founder of our Union, Grandmaster Suk Jun Kim, is quoted as saying "The ultimate goal of Taekwon-Do is to achieve total control of mind and body through training."  We are "noticing machines" who pay close attention to what works and what doesn't work.  We learn how our bodies move, how our thoughts proceed, and we can set goals and achieve success when we know how to proceed with confidence and conviction.  What often begins with a means of fitness and self-defense becomes a "way of thinking and living".
School Motto

Improvement of Mind and Body
Taekwondo is an unarmed Korean martial art that is not only a way of kicking and punching, but also a way of thinking and living.
Ethical Self-Conduct
While we teach and practice very effective and powerful kicking and punching techniques to help our students develop their physical technique and skills, we also emphasize the virtues of acting with wisdom, compassion and courage in all aspects of Taekwondo practice and life.
Unity Among Members
We would like our students to consider our school to be their home as martial artists. Because Manhattan is one of the most diverse cities in the world, our students come from varied backgrounds, ethnicities and experiences. When we practice Taekwondo, it is our desire to learn that brings us together as a family.